Kick-In Committee 2019
The organization of the Kick-In 2019 is in the hands of six students, who will devote this year to an incredible start of your student life!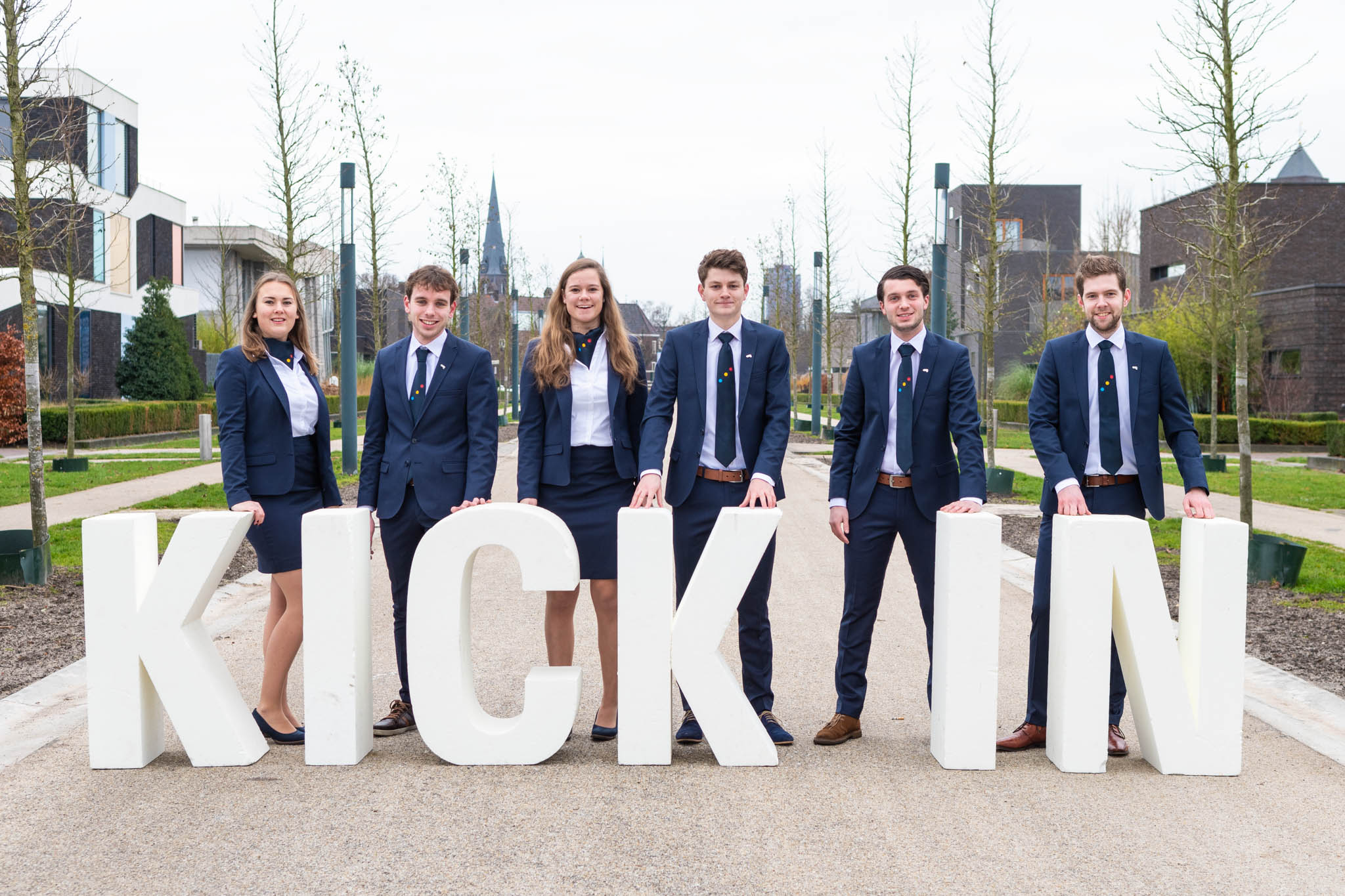 f.l.t.r.: Ellen ten Kate, Thijs Berends, Aniek Steggink, Gerben Wolf, Wouter Evertzen en Gijs Beernink .
Gerben Wolf - President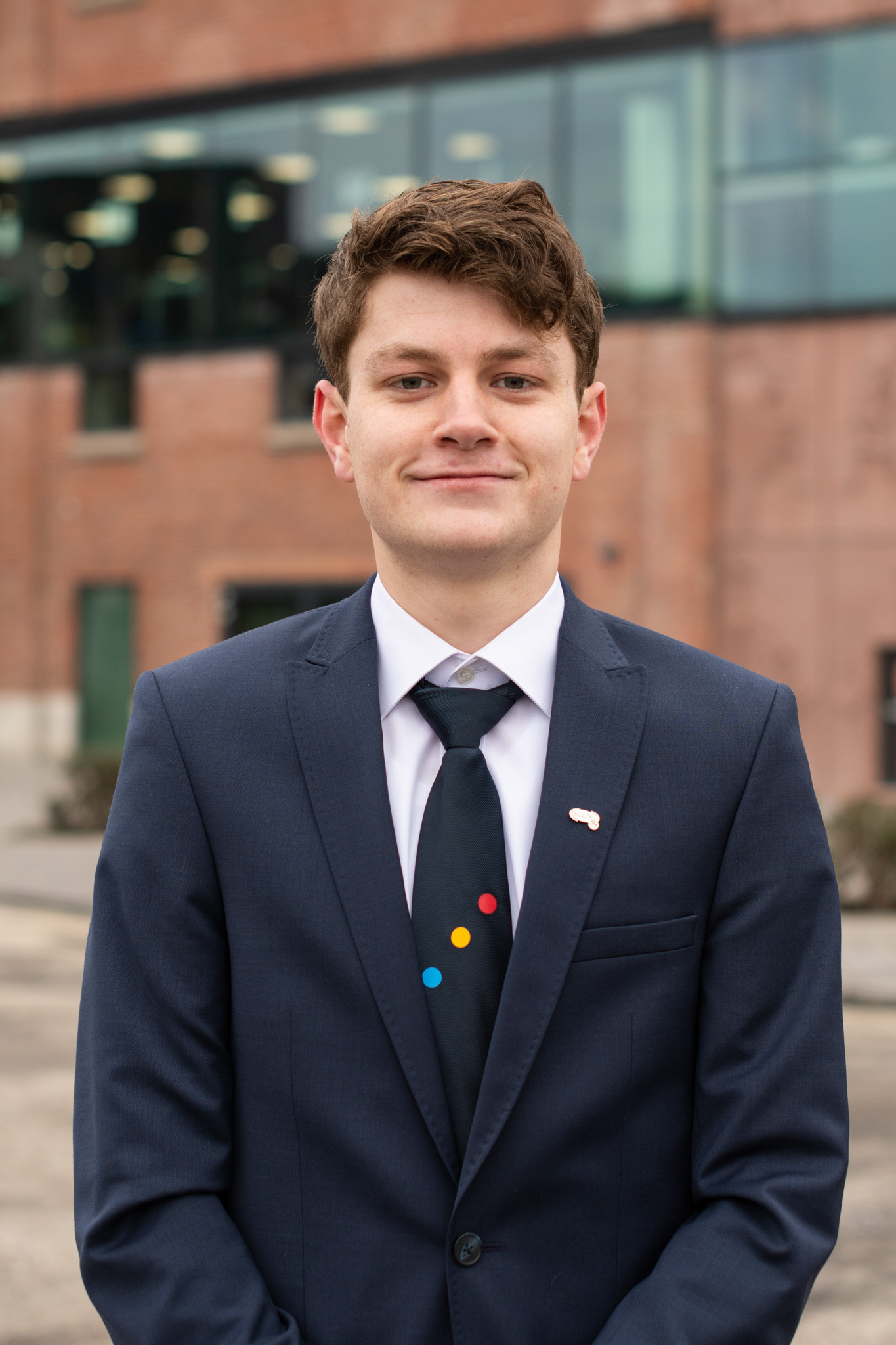 Hi! My name is Gerben, I am 22 years old and originate from a small but picturesque village in Drenthe called Amen. My choice to move towards Enschede was an easy one. In Enschede, the same culture as in Drenthe prevails, namely that everyone knows each other and that is what makes studying in Enschede so pleasant. The Kick-In was the opening door into Enschede and the University of Twente. When I look back at my Kick-In, it was a fantastic time where I did not only learn about the (student)life in Enschede, but also where I made friends and made choices that I never expected to do so.
In the meantime, I completed my Bachelor's degree in Civil Engineering and I thought it was time for a new challenge: I wanted to stop studying and to do something completely different. Because of my own unforgettable introduction period, the Kick-In soon came up to me, and here I am, writing a introduction about myself as chairman of the Kick-In Committee 2019. This year it is up to me to take care of the committee and its functioning. I hope to create an unforgettable Kick-In with my committee members this year!
Aniek Steggink - Secretary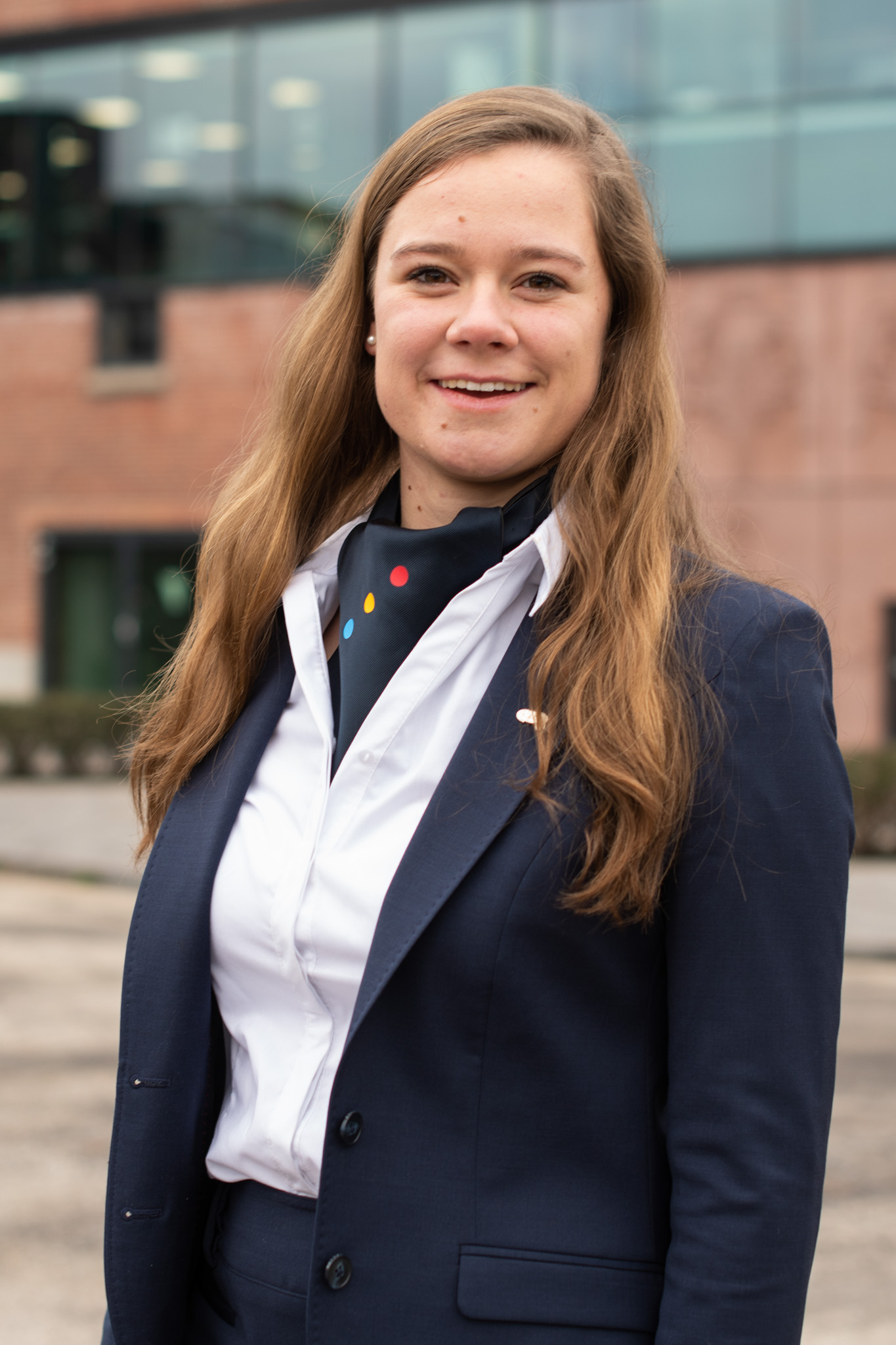 Hii! I am Aniek and this year the Secretary of the Kick-In Committee. During my study Communication Science, I got the idea of starting a new adventure, which I found in organizing the Kick-In. My own Kick-In was also one big adventure, which I became even more enthusiastic about this beautiful event in the years that followed. The Kick-In is always a period where the whole city is turned upside down and many students are looking forward to every year. As Secretary I am responsible for all communication; from letters to participants to social media and all external communication. I'm really looking forward to organizing a fantastic Kick-In!
Wouter Evertzen - Treasurer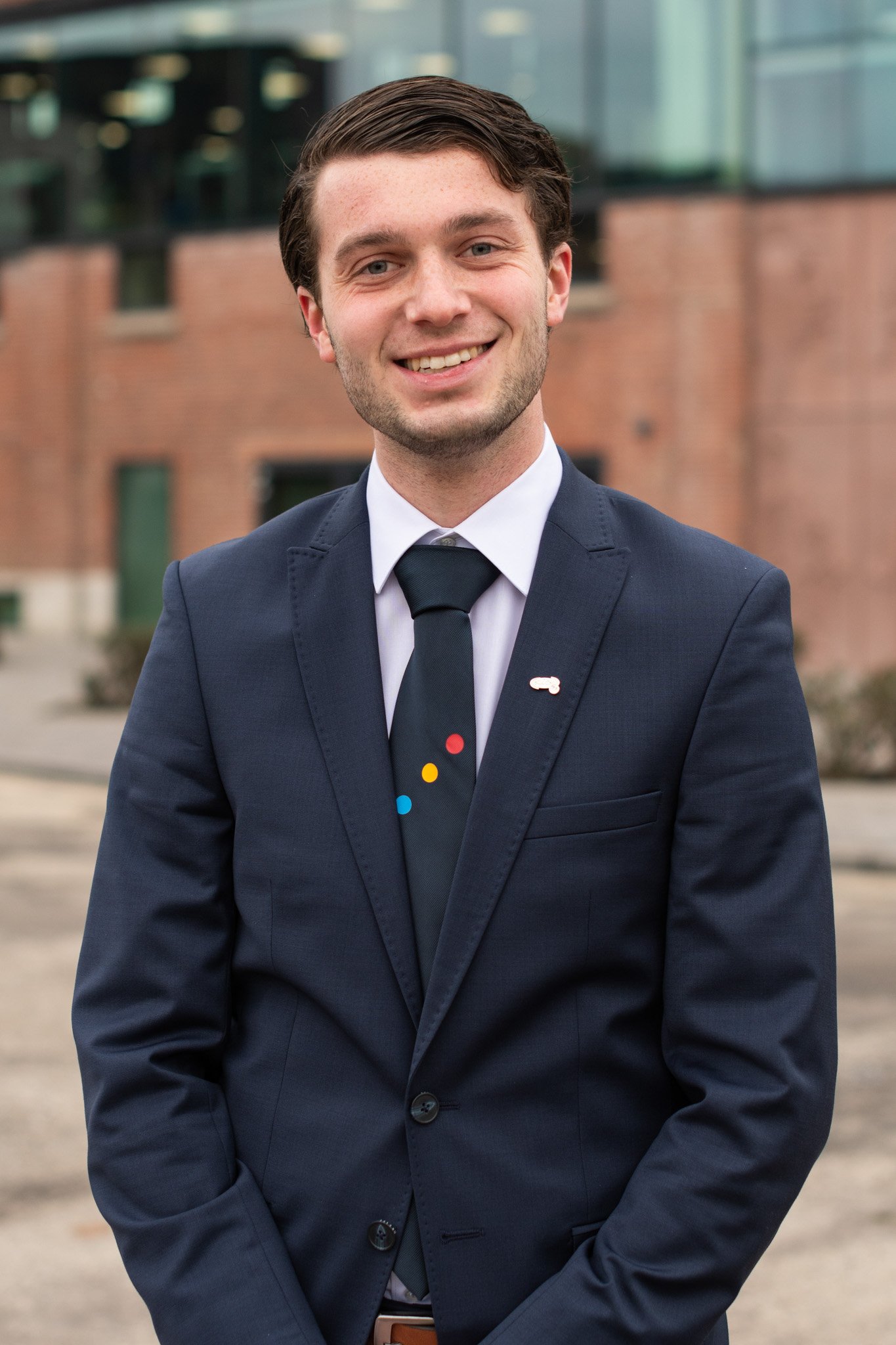 My name is Wouter, the Kick-In Committee's treasurer for the year 2019. Currently, I am 21 years old and working on my fourth year of study at the University of Twente. After completing my bachelor International Business Administration, I thought it was time for a new challenge! In addition to being very active outside my studies, a full-time board / committee, always seemed enormously valuable to me. Although I was born in Enschede myself, the Kick-In showed me Enschede from a completely new perspective and has really put the city on the map as a student city. This is something I would like to do for all future students this year!
Thijs Berends - Publications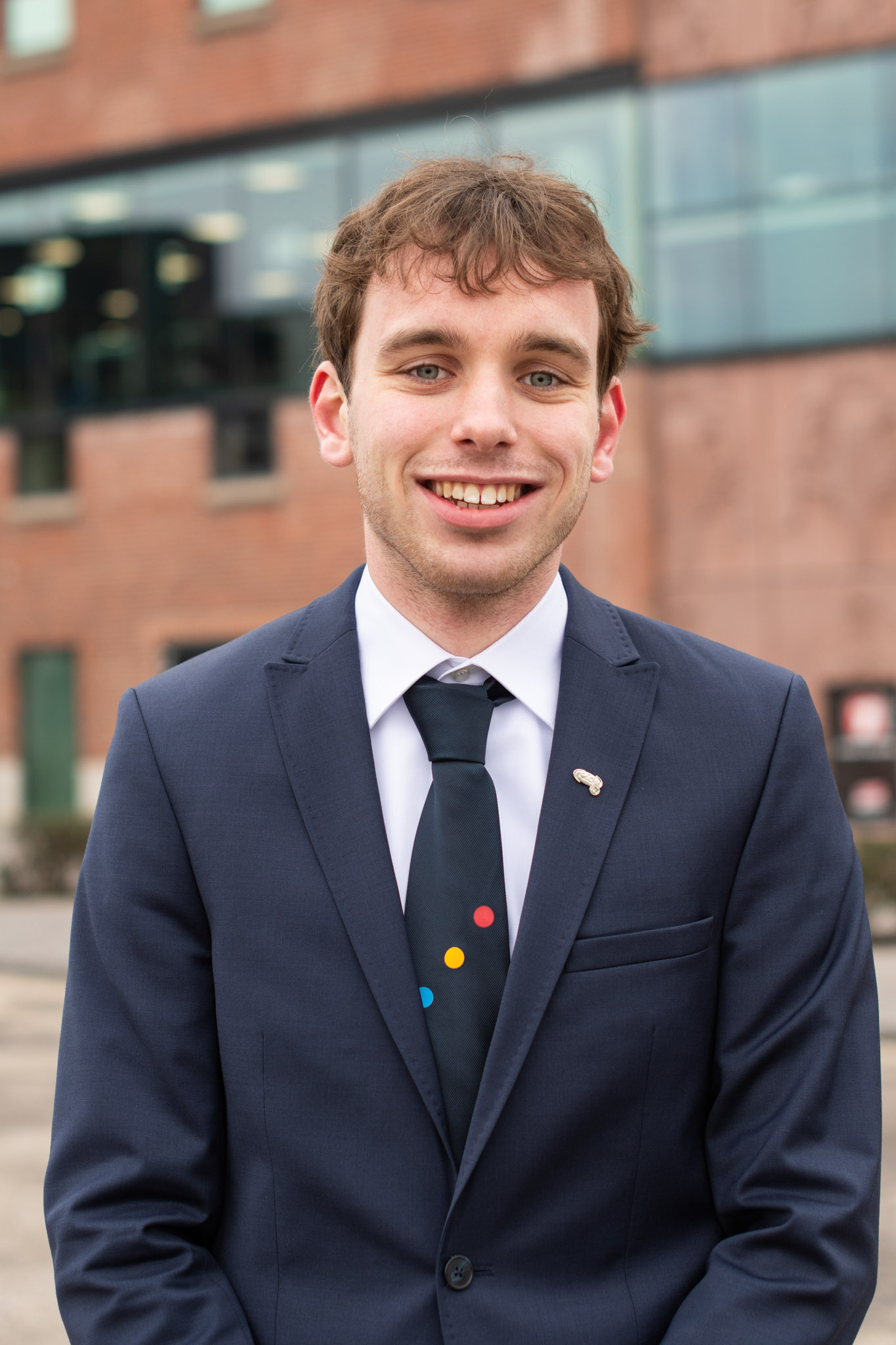 Hi! My name is Thijs, 21 years old and currently I'm taking care of Publications at the Kick-In committee, while pausing my Bachelor studies of Creative Technology. After a few years as a photographer and videographer for the Kick-In, it is now time to really show my creativity in the organisation of this event! More than three years ago, the Kick-In gave me a Kick-start in student life in Enschede. In nine days, I got to know the city, campus, associations and of course my study program and fellow students. The people I got to know still are very good friends and for these reasons, I really think of my Kick-In as an unforgettable time. It is so amazing that this year, I get the opportunity to give this all back to our new students!
Gijs Beernink - Logistics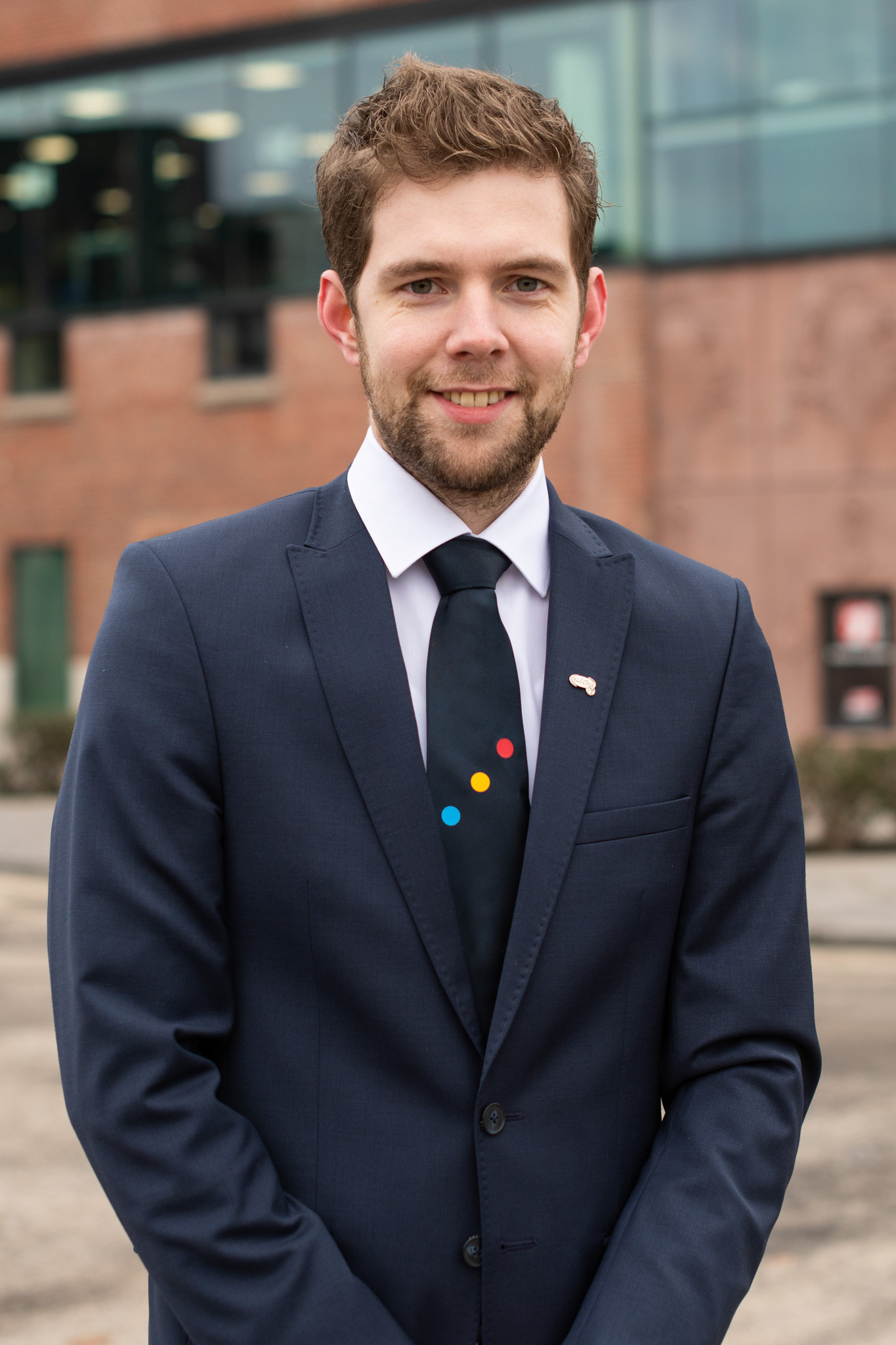 Hey! My name is Gijs, I'm 22 years old and this year I'm the logistics of the Kick-In Committee. I'm from Losser, a place near the University of Twente. Because I grew up quite close to Enschede and the UT, these were not unknown to me. However, during the Kick-In I did learn what the student life of Enschede has to offer. Now that I'm in the Kick-In Committee I want all new students, wherever they come from, to get a good impression of this student life. To achieve this, I have taken a break from my master's degree in computer science. My job as logistics officer is to provide all materials that are used during the Kick-In, as well as arrange all permits and reservations that are needed.
Ellen ten Kate - External Affairs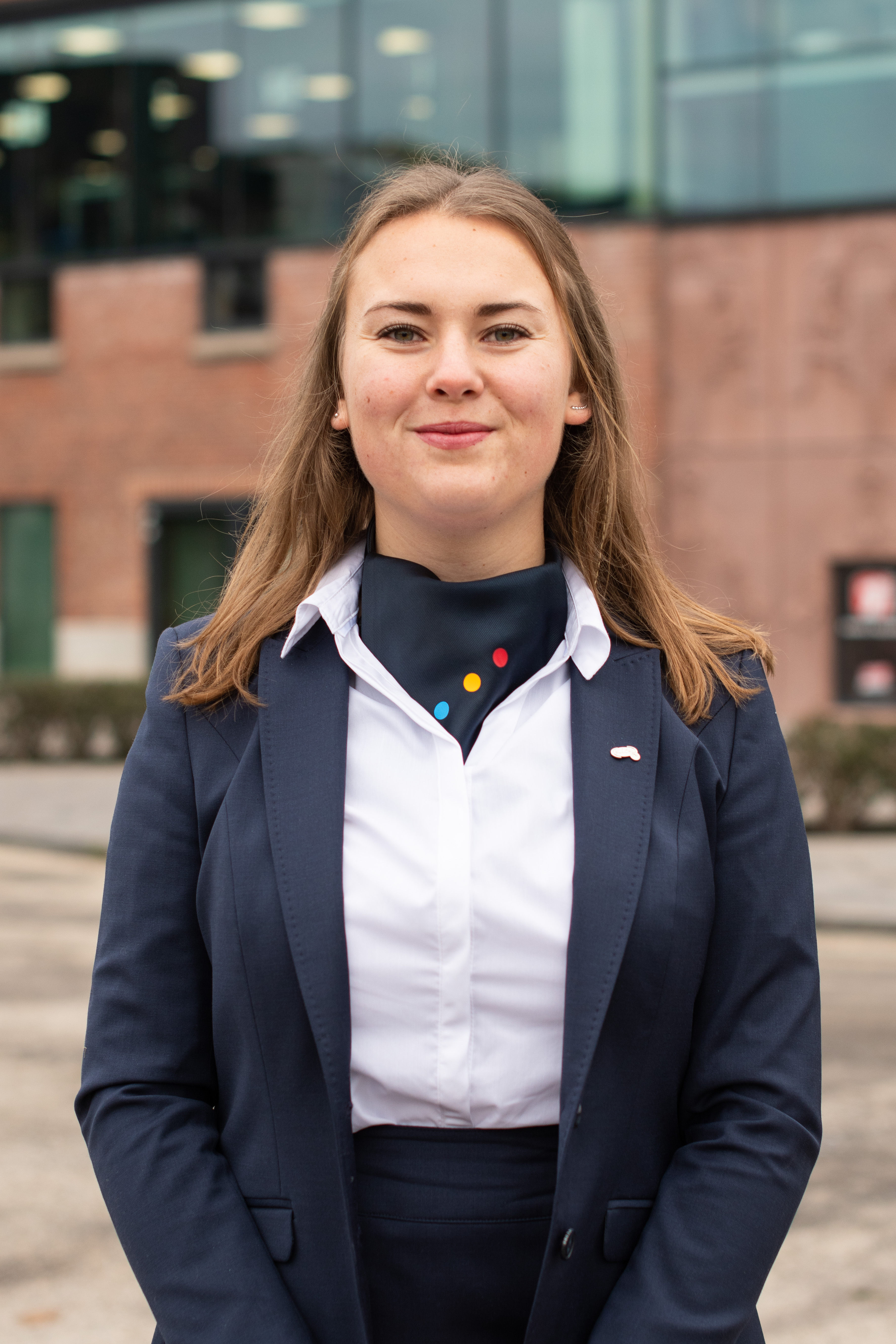 Hoi, hoi! My name is Ellen and this year I will focus on the External Affairs of the Kick-In Committee. Even before I started studying Health Sciences, I came alone from a small village in Drenthe to Enschede to participate in the Kick-In. During the Kick-In I got to know everything of the student life and all the facilities in Enschede. In the years that followed I have always been active during the most beautiful introduction period of the Netherlands! Since I have completed my Bachelor, I am honored to organize the Kick-In myself. I am really looking forward to organize a fantastic Kick-In with the 5 other Committee members!

Photo's by Casper Smits
---