Kick-In Committee 2018
The organization of the Kick-In 2018 is in the hands of six students, who will devote this year to an incredible start of your student life!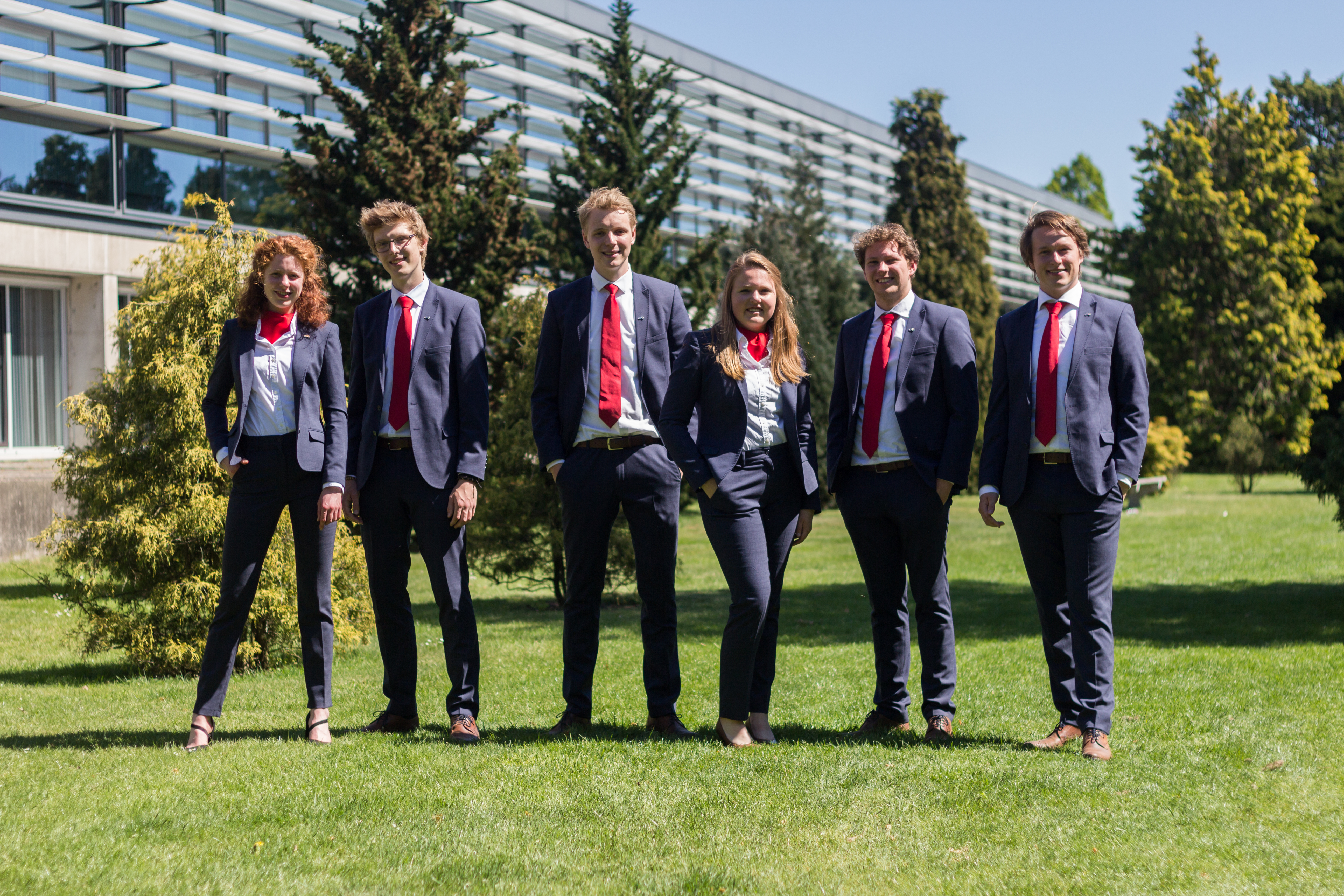 f.l.t.r.: Eva Aalbregt, Jaap Eijsker, Max Kiewiet, Elin Biel, Anton Muter & Julik Keijer.
Elin Biel - President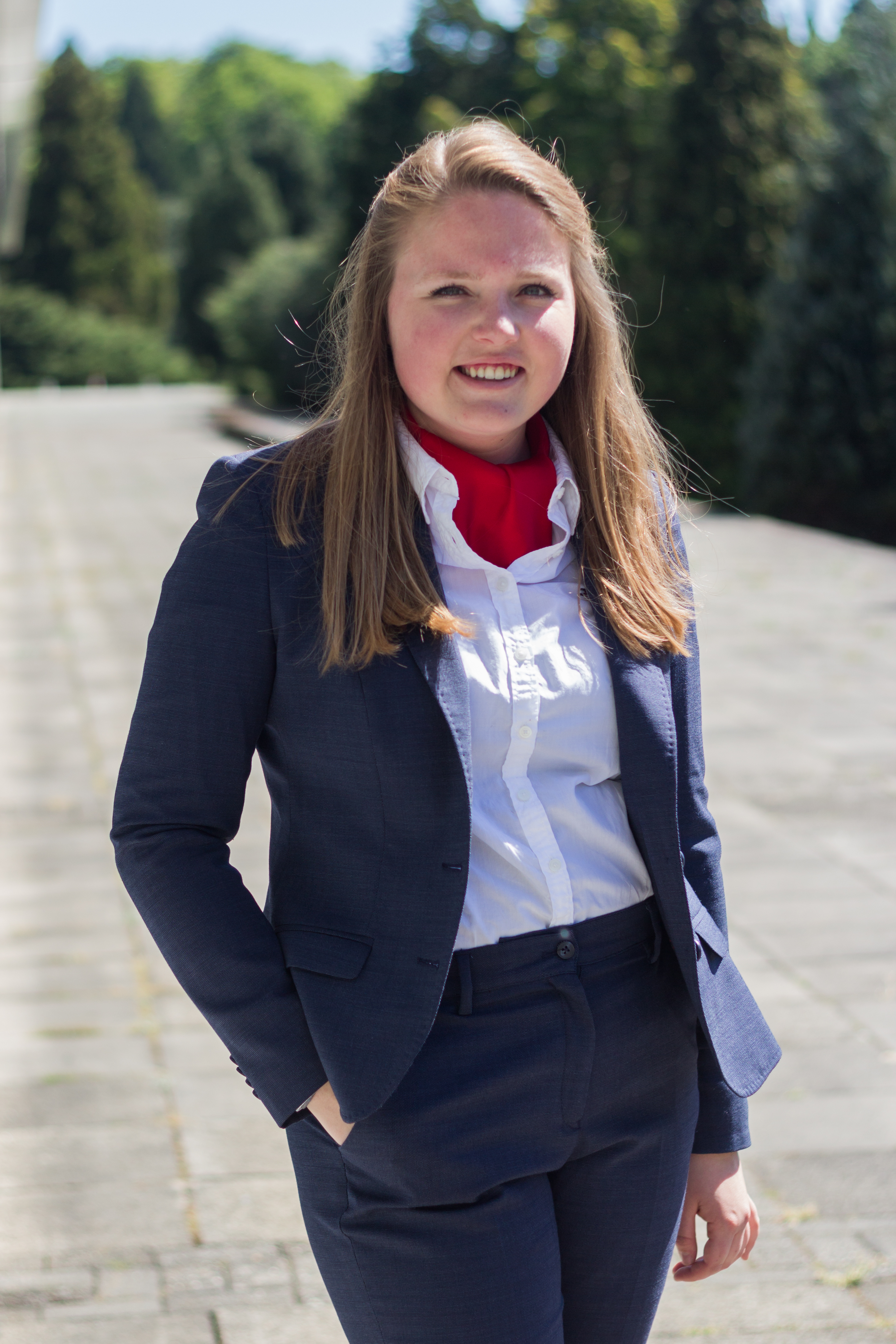 My name is Elin, I am 23 years old and born and raised in the beautiful Zwolle. By now, I have been studying in Enschede for over four years. I finished my bachelor Technical Medicine and I have also completed a significant part of my master. This year I have paused my study in order to seize the opportunity to do something totally different than studying. The choice to become a member of the Kick-In Committee during my gap year was an easy one to make for me. This is because the Kick-In, to me, is always a huge and festive highlight of the year! As chairman, I am responsible for the functioning of the Kick-In Committee. I am extremely excited to organize a fantastic Kick-In this year together with my fellow committee members!
Max Kiewiet - Secretary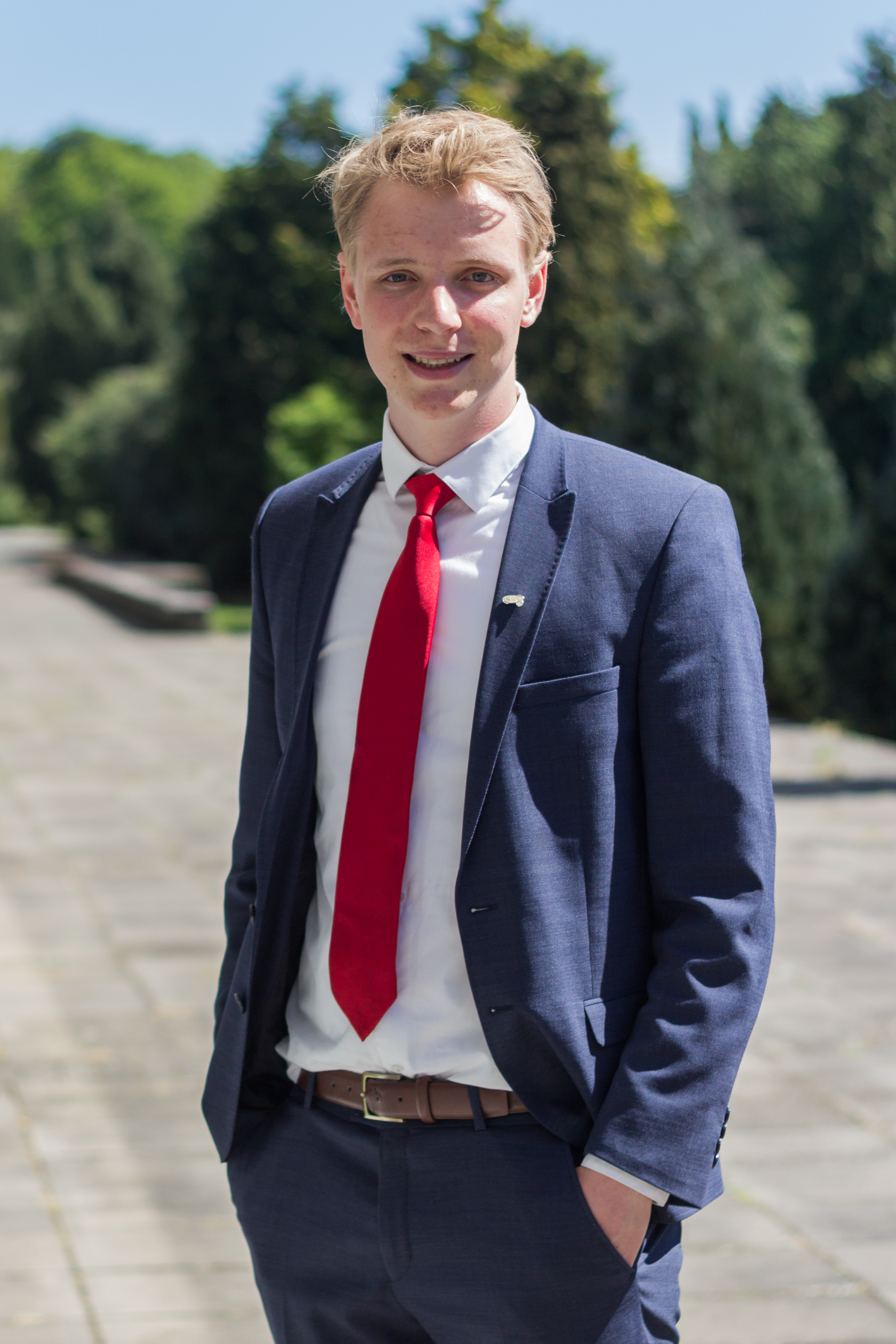 My name is Max. Having finished my bachelor Applied Physics at 21 years old, I found myself ready for an entirely different challenge—which I found in organizing the Kick-in. To me, the Kick-In represents the core qualities that make the student life in Enschede what it is. Ask any student in Enschede about the Kick-In, and you will be hailed with stories after stories about last year's edition. This enthusiasm is also evident in the involvement of older students in the Kick-In. All this made the choice to organize the Kick-In an easy one. As secretary of the Kick-In Committee, I am responsible for pretty much all external communication: from letters to participants to social media. All in all, I am thoroughly enjoying organizing the Kick-In so far and I hope to be able to—together with my fellow committee members—provide the new students with the best possible start to their time in Enschede.
Anton Muter - Treasurer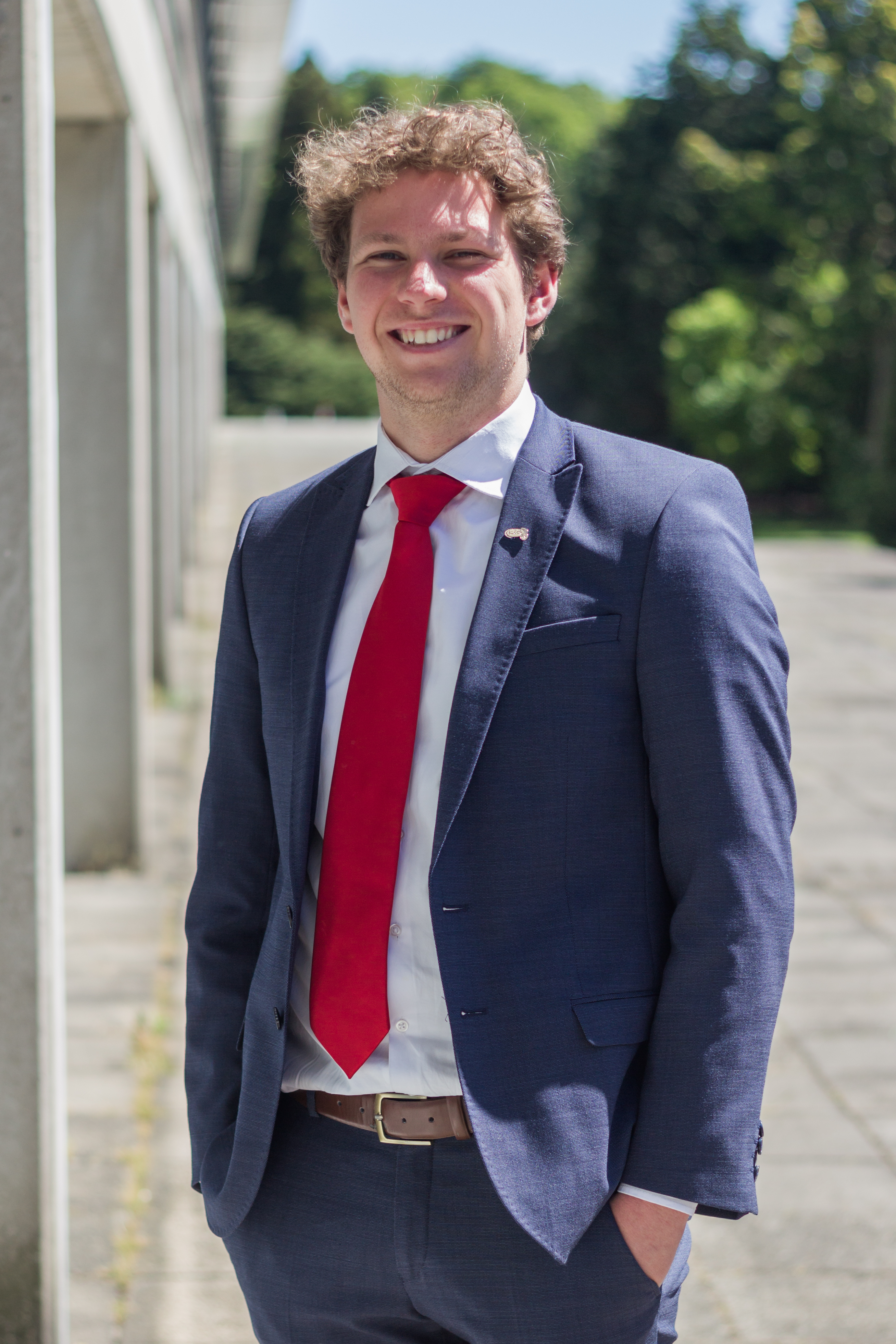 Jaap Eijsker - Publications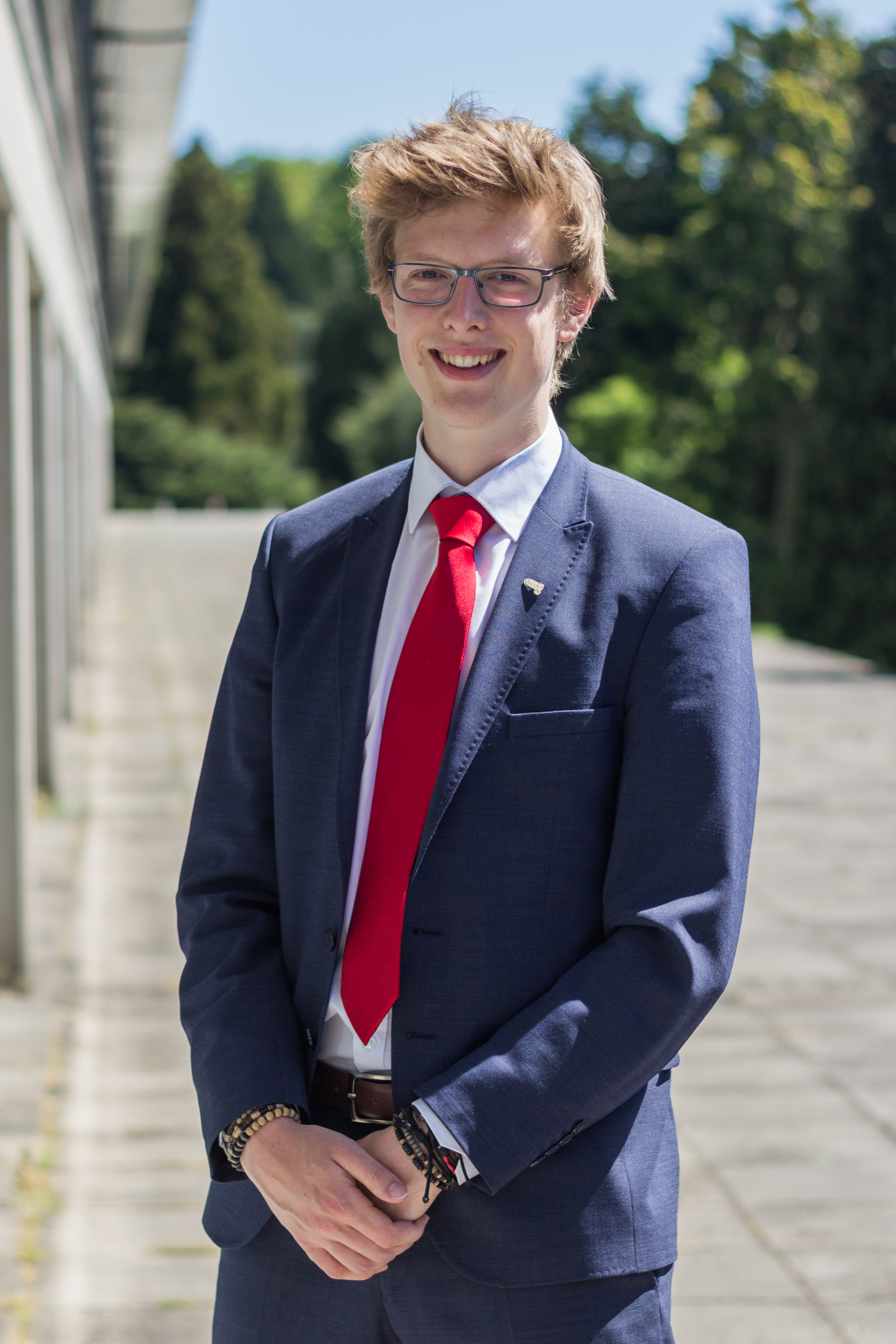 I'm Jaap, responsible for Publications at the Kick-In Committee. Three and a half years ago, I took my first steps on campus in the direction of a big white registration tent from the Kick-In. While I started out as a somewhat timid freshman, the nine days of turbulence that followed became the foundation for an active student life, including committees (like C.T.S.G. Alembic's symposium), associations, and multiple part-time jobs. Having finished my bachelor's in Chemical Engineering, I decided to hang up my lab coat for a year, so I could help organize the Kick-In myself. As Publication, I'm responsible for the design of e.g. promotion materials, banners, programme booklets and of course the Kick-In Magazine.
Julik Keijer - Logistics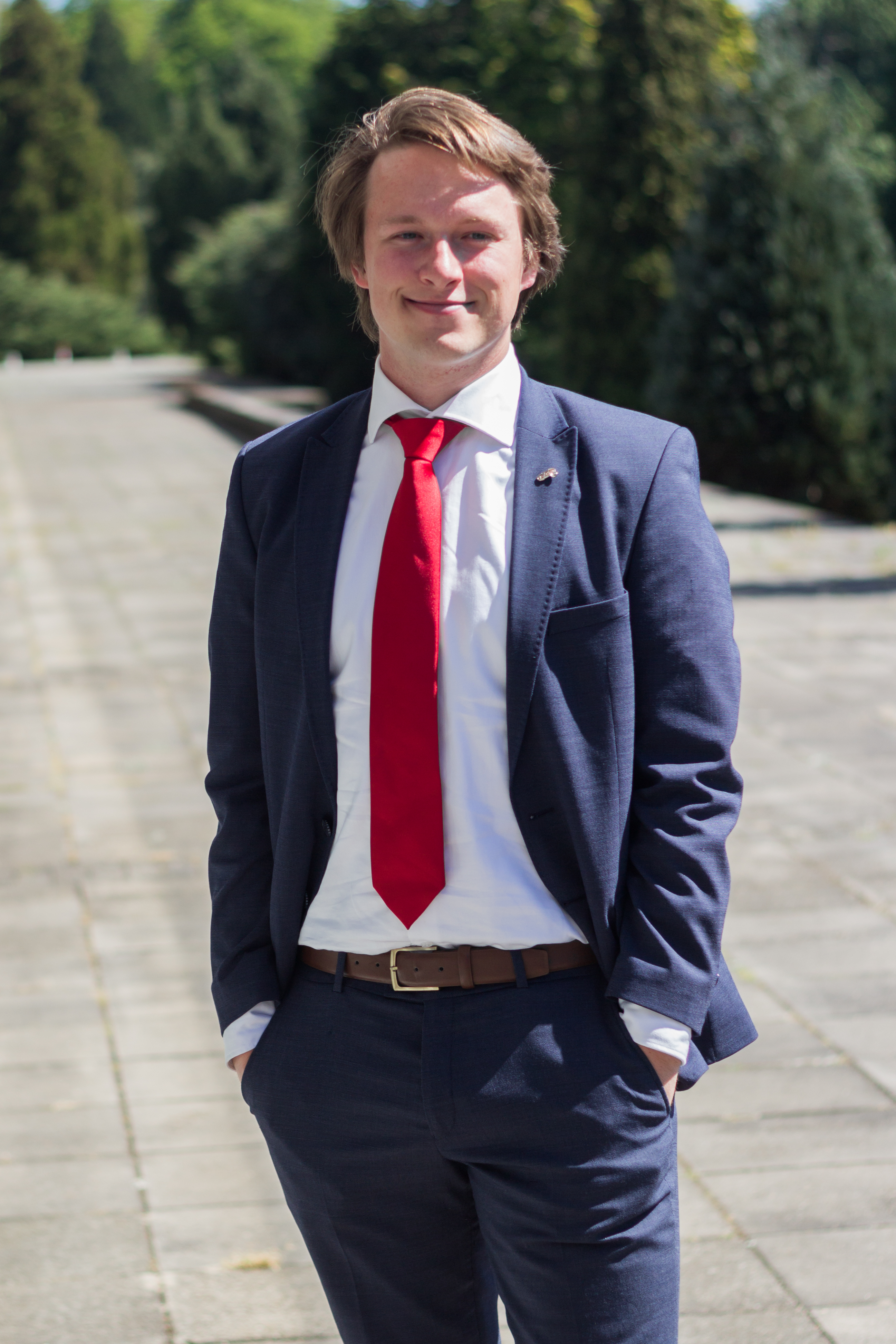 My name is Julik, I'm 21 years old and a fourth-year student in Technical Computer Science. I joined the Kick-In Committee because the Kick-In introduced me to everything the amazing student life of Enschede has to offer and because the Kick-In has made a memorable impression on me and with me many other students. I want to provide the same memorable experience for all the upcoming students and give them the best week of their student life. As Logistics officer it is my task to arrange all materials, reservations and permits for the Kick-In and make sure everything goes as smooth as possible.
Eva Aalbregt - External Affairs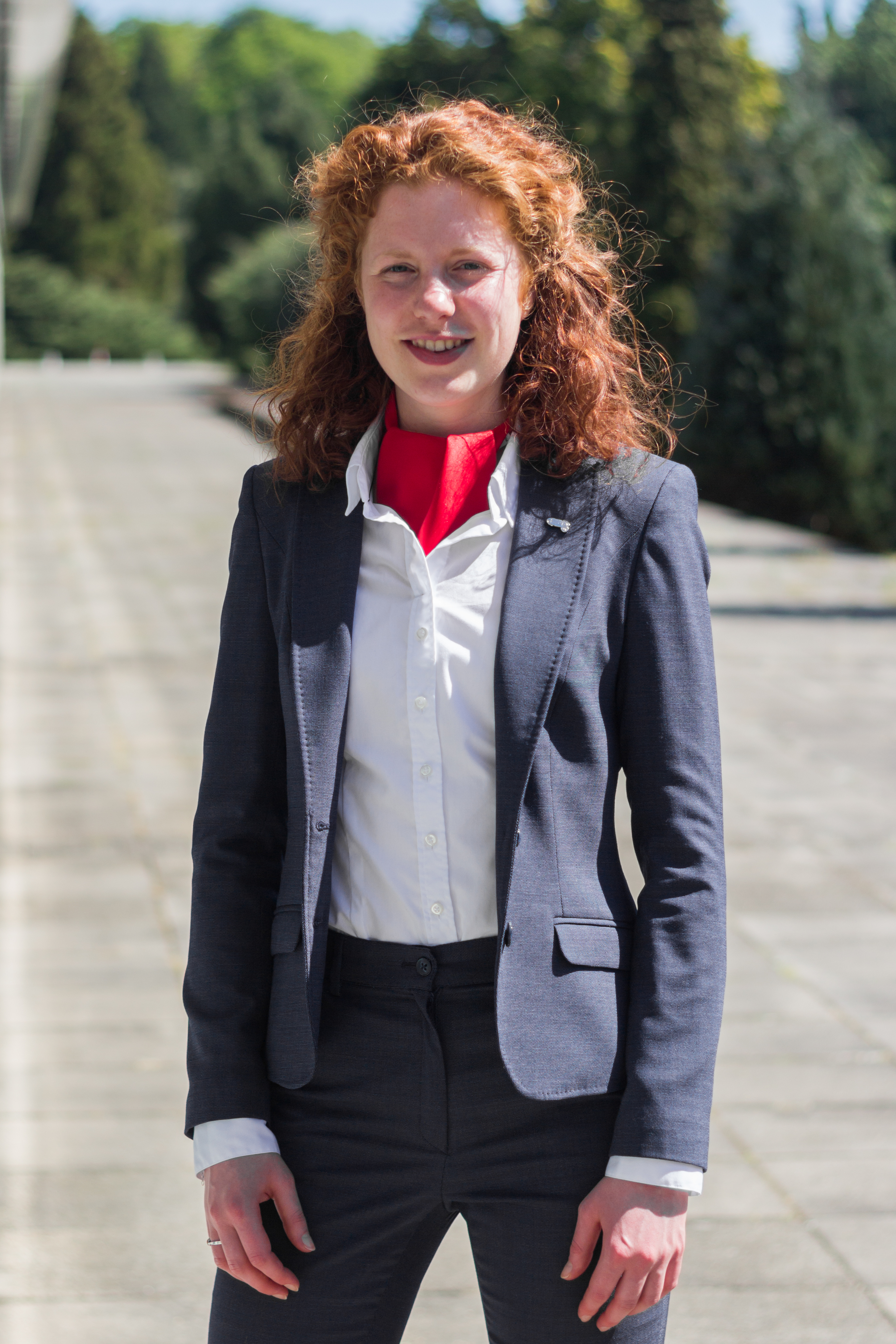 Olla :) my name is Eva and this year I'll fulfill the function of External Affairs within the Kick-In Committee. I moved from the Randstad towards the East of Holland for my study: Technical Medicine. This was a true culture shock. I have come to love the down-to-earth mentality, but I still prefer to walk a bit faster than the regular resident of Enschede. I experienced my Kick-In as an unforgettable period full of new people and awesome activities. Every following year I have been active during the Kick-In, which in my opinion is the most amazing period of the year. I am proud to be contributing to such an amazing start of all the participants' student lives.

Foto's door Jonathan Juursema
---