Sustainability
Kick-In 2022 - No time to waste!
Each year the Kick-In Committee takes steps towards making the introduction week of the University of Twente more sustainable. With big events like these, there are a lot of actions, big and small, everyone can take to make a difference.
Some of the things the Kick-In is doing to help include:
Reducing the amount of disposable packaging used when supplying food at our many activities, as well as minimising the left-over food at the end of them.

We're constantly working to improve on waste separation, which is a common practice in the Netherlands. Putting your rubbish in the right bins (paper, plastic, organic, etc) makes it easier to recycle. Look for the right bins during the Kick-In.

We look to make agreements with different companies to get special deals that benefit all of us. One idea we're working on is using hard reusable plastic cups.

We work alongside the Sustain committee who performs research into all sorts of sustainable things, from alternative sources for do-group tshirts, to app-development for reducing the need for paper posters/brochures.

Tap water in the Netherlands is drinkable, so all around campus you'll see water taps available and during the Kick-In we install even more, so you can refill your bottle everywhere instead of buying disposable plastic ones.

We also use local products. Our beer, for example, is very local. We exclusively serve Grolsch, which is brewed right here in Enschede! Grolsch also has one of the most environmentally friendly breweries in the world.
Besides everything we already do, we always seize the opportunity to improve. Therefore, we would love to hear your feedback! Towards the end of the Kick-In, you may see an online survey going around, where you can give feedback on what you think could be done better next year in regards to making a more environmentally sustainable Kick-In.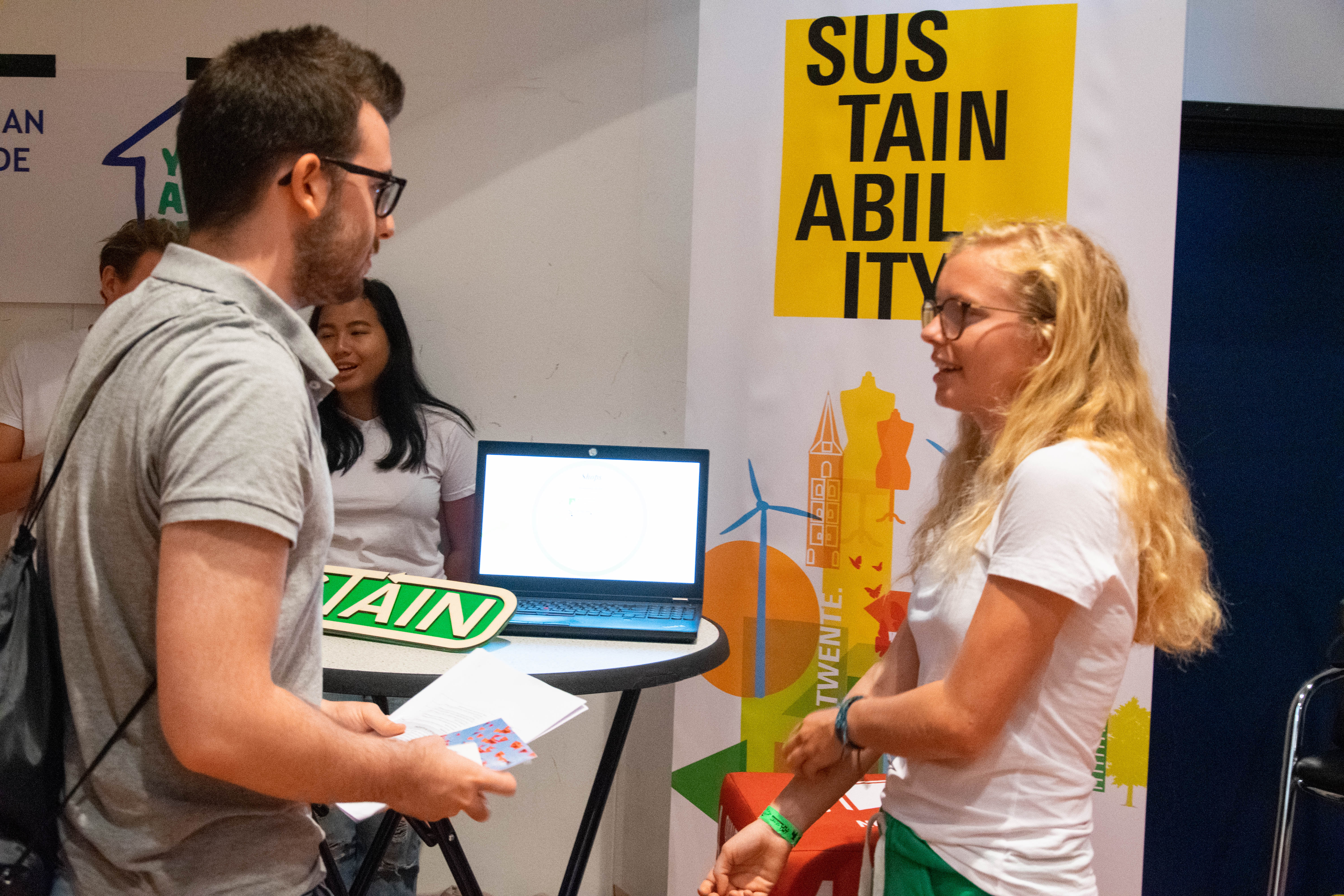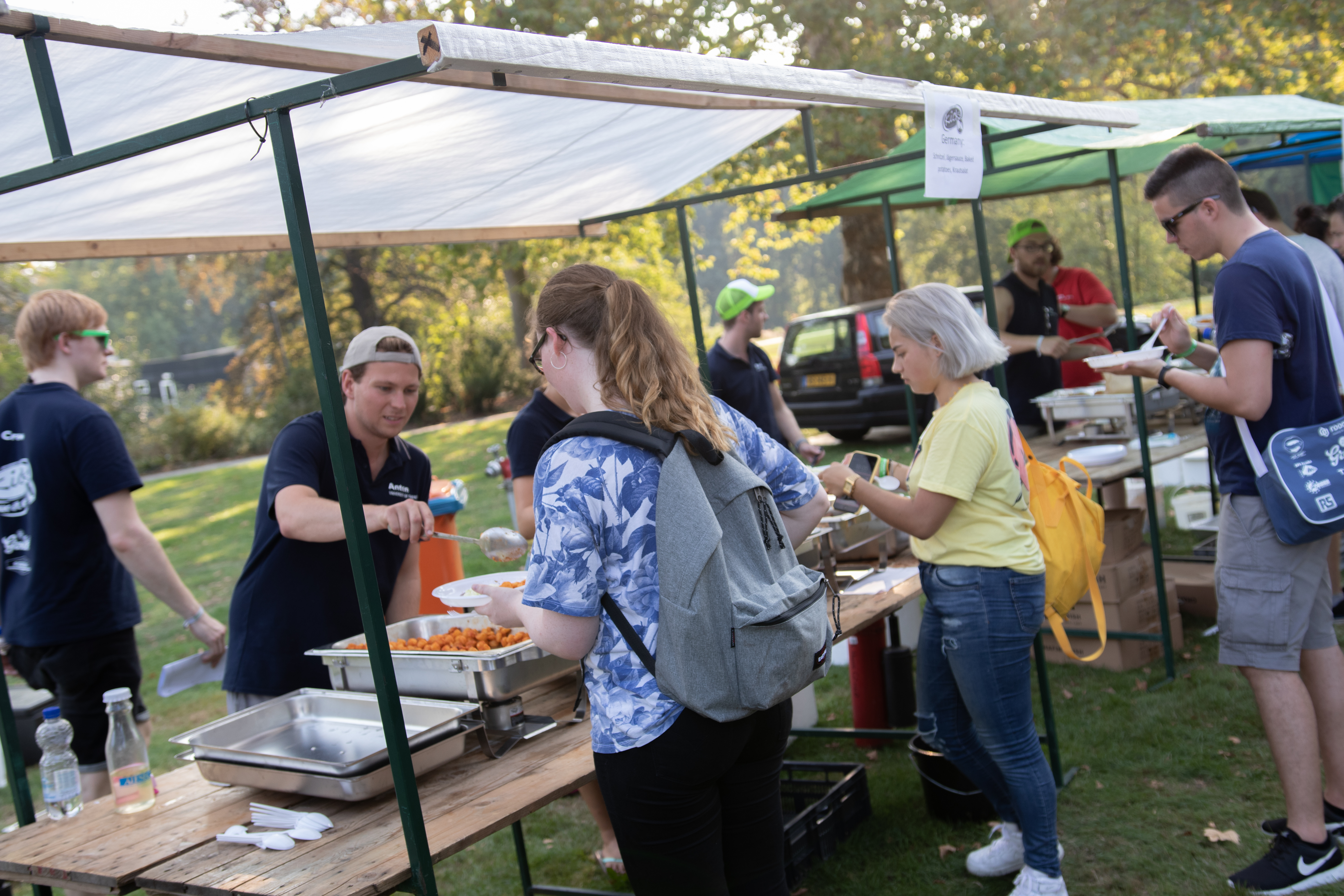 More information
Do you want to learn more about what the Kick-In does regarding sustainability? Take a look at our pamphlet or feel free to contact us!
---